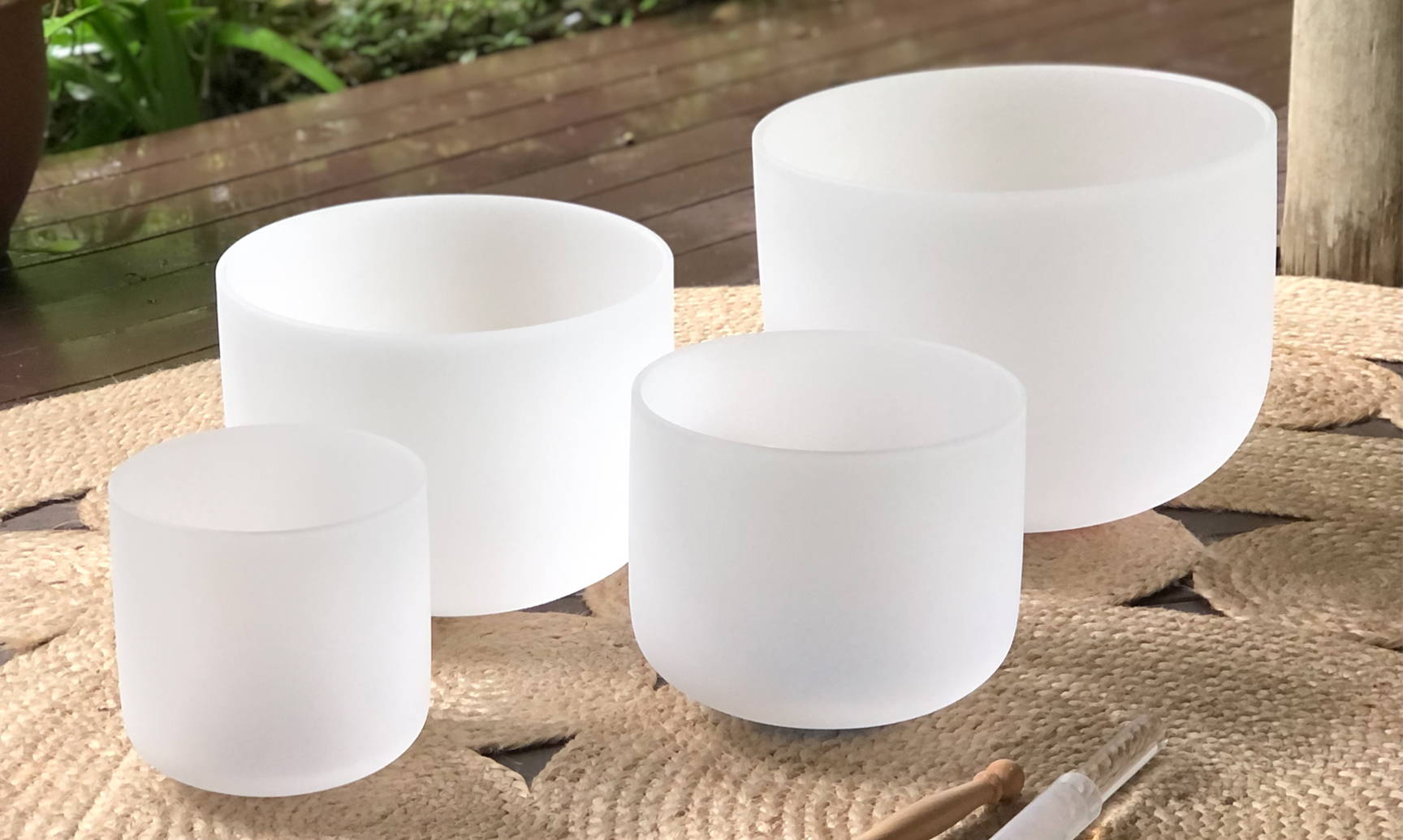 Customers often ask me... Why should I choose Rainbow Sounds bowls? What makes Rainbow Sounds bowls different to others online?
Here are top 4 reasons why Rainbow Sounds bowls are different and in my opinion the best:
We design and make our own bowls
Well firstly, what a lot of people don't know is that we design and make our own bowls and have our own production team. I am very particular myself and need to know the tools are producing correct musical notes, at the right frequencies, and at the high quality and high purity that I expect. And always made with love and kindness 💟🥰
High Purity Australian Quartz
We respect and honour the quartz and are so proud to be able to make our crystal singing bowls with High Purity Australian Quartz 🐨  
When I designed these bowls, I wanted them to be easy for customers to play. Unlike the frosted bowls you commonly find (which makes it hard to play), our bowls have our own Signature Finish – it's smooth and matt on the outside. This allows for much better sound purity and also minimises the drag on the mallet.
Our crystal singing bowls are also tuned from a 432hz scale, this means the sound is more harmonious to our ears and thus into our cells in our body.
It's the hard work and dedication to the craft that keeps our crystal singing bowls a step above the rest, with a nice long resonance of sound.
---
---