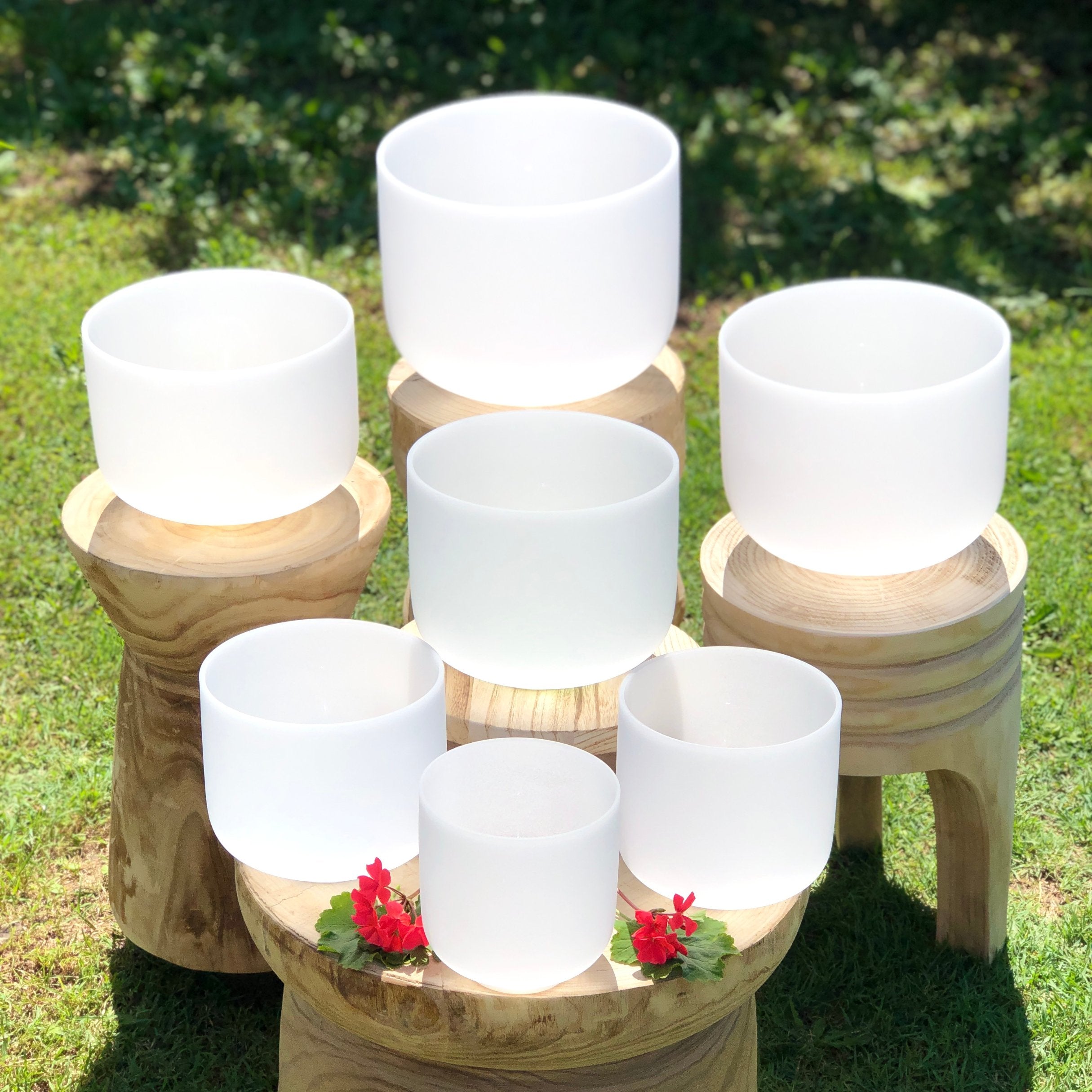 welcome to the
Magical World of Crystal Singing Bowls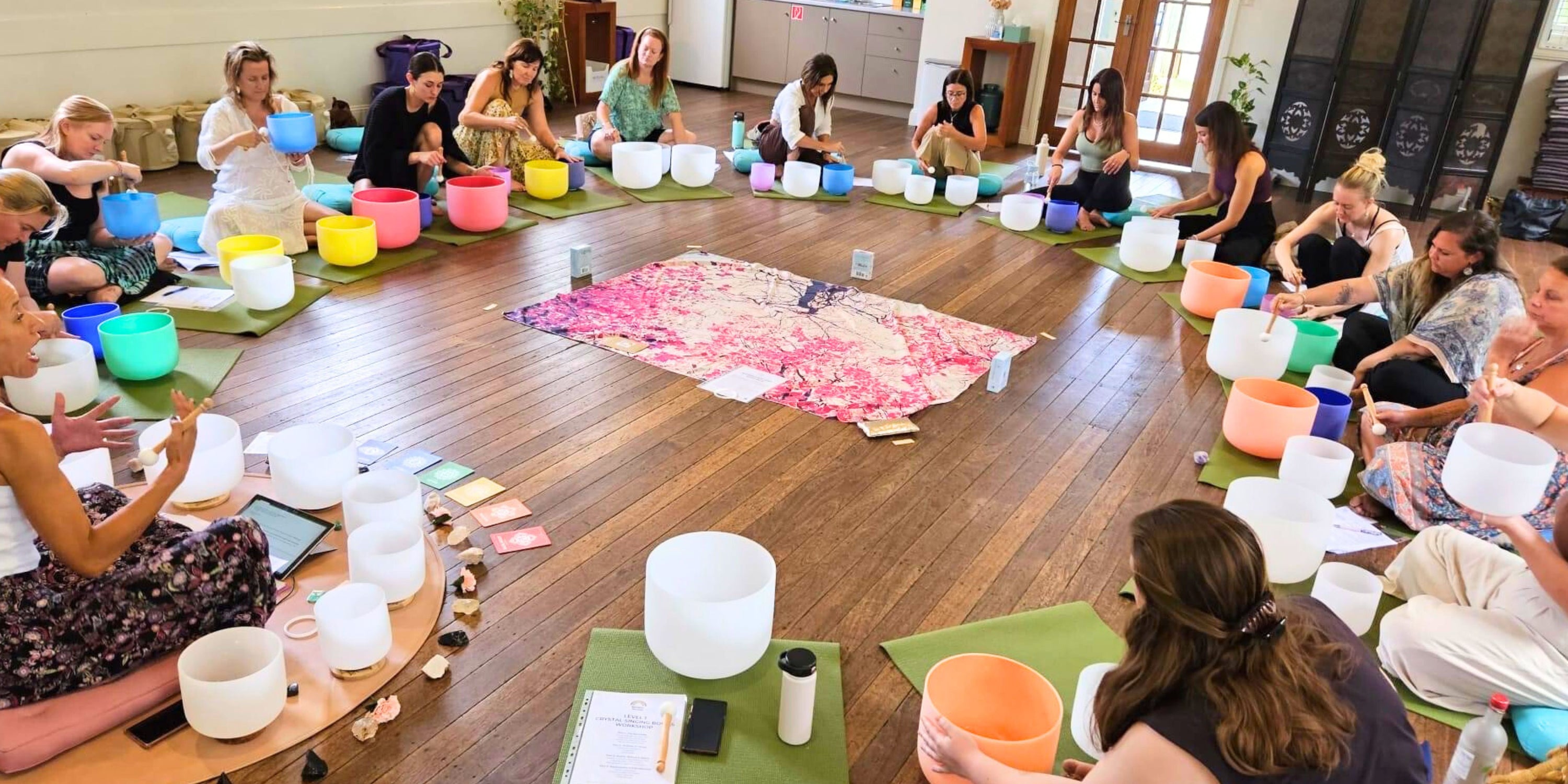 start your journey to
Become an Accredited Sound Bath Practitioner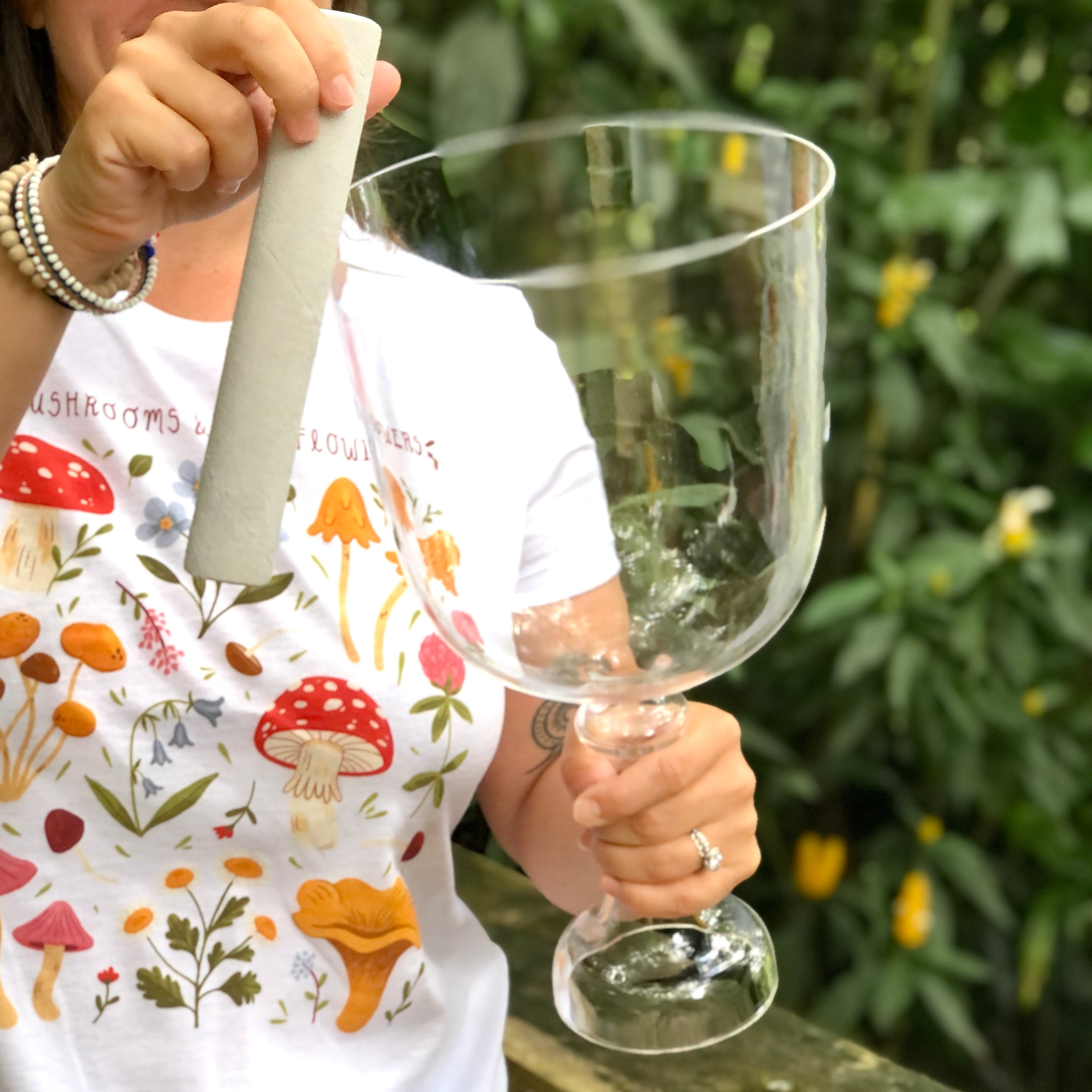 elevate your sound journeys with the
Practitioner's Challis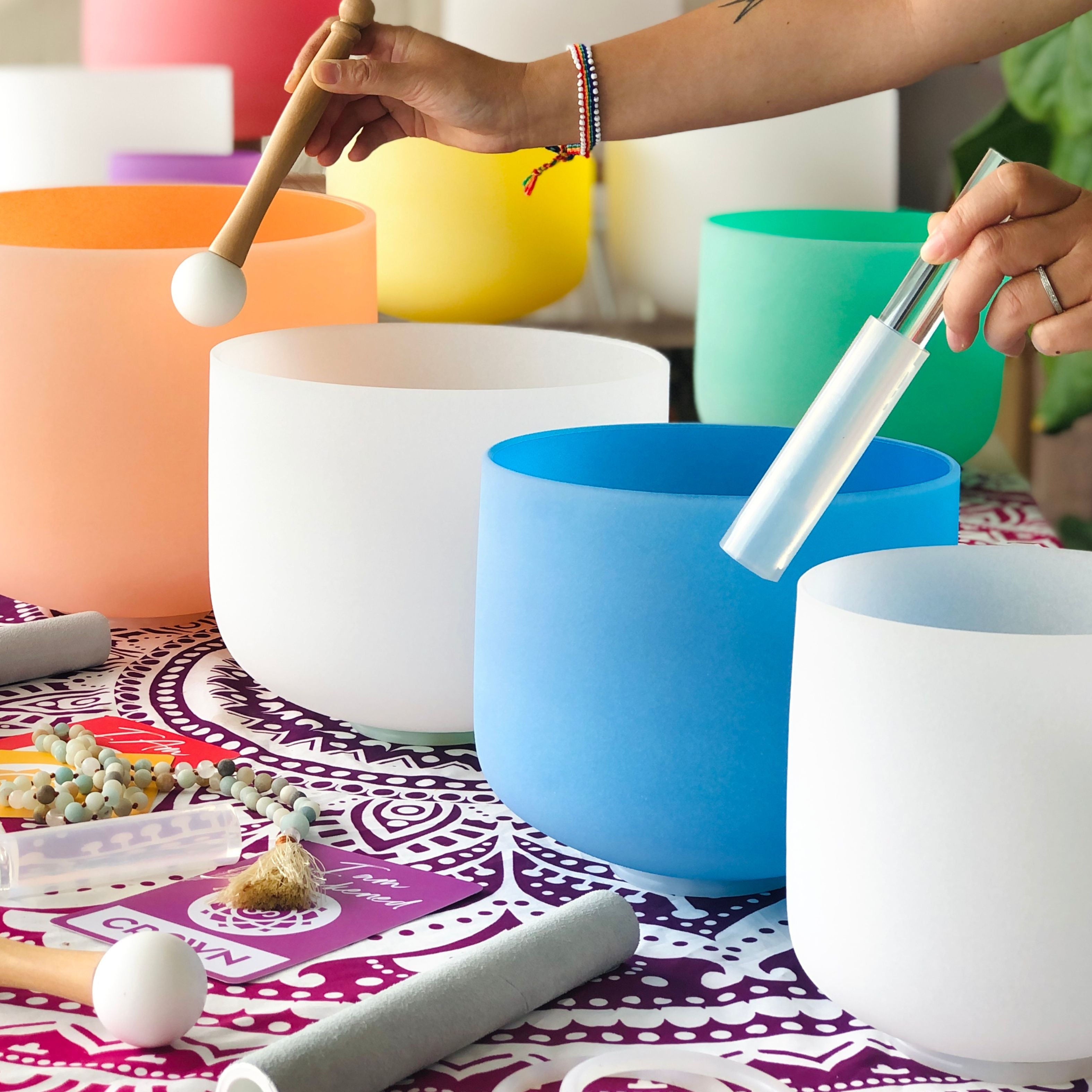 Learn
SELF-PACED ONLINE LEARNING
Our self-paced online Level 1 and 2 courses enable you to learn and
explore the magical world of crystal singing bowls at home or on your device. Ideal for Beginners, Self-Healers as well as Yoga Teachers and Practitioners new to Crystal Singing Bowls and Sound Healing.
YOGA TEACHERS & PRACTITIONERS
Incorporate crystal singing bowls into your modality and can be offered in your practice by way of sound bath journeys for groups, or one-on-one treatments.
High Purity Quartz
WE DESIGN & MAKE OUR BOWLS
Rainbow Sounds proudly design and manufacture our own Crystal Singing Bowls with High Purity Quartz, this means our bowls have a much louder and longer sound resonance.
Our Crystal Singing Bowls are designed with our Signature Finish – a smooth and matt finish on the outside. This allows for easy playing and produces clearer, purer tones.
Australian-Owned
100% Aussie-Owned Business
Rainbow Sounds is proudly 100% Australian-owned business, with our HQ is based in Burleigh, Gold Coast in South East Queensland of Australia.
With fulfilment centres in Australia, USA and Asia, we ship our beautiful crystal singing bowls worldwide.
REVIEWS
WHAT OUR CUSTOMERS SAY
Discover More
LATEST FROM OUR BLOG