Limited Edition High Purity Clear Quartz Challis with a Unique Handle-and-Stand Design

Made with Australian High Purity Quartz Crystal, this Limited Edition Challis plays stunningly clear and pure smooth sounds. With a unique hand-and-stand design that allows you to play the bowl while you're holding it, it's perfect for Sound Healers, Practitioners or anyone who plays Sound Baths and Sound Therapies.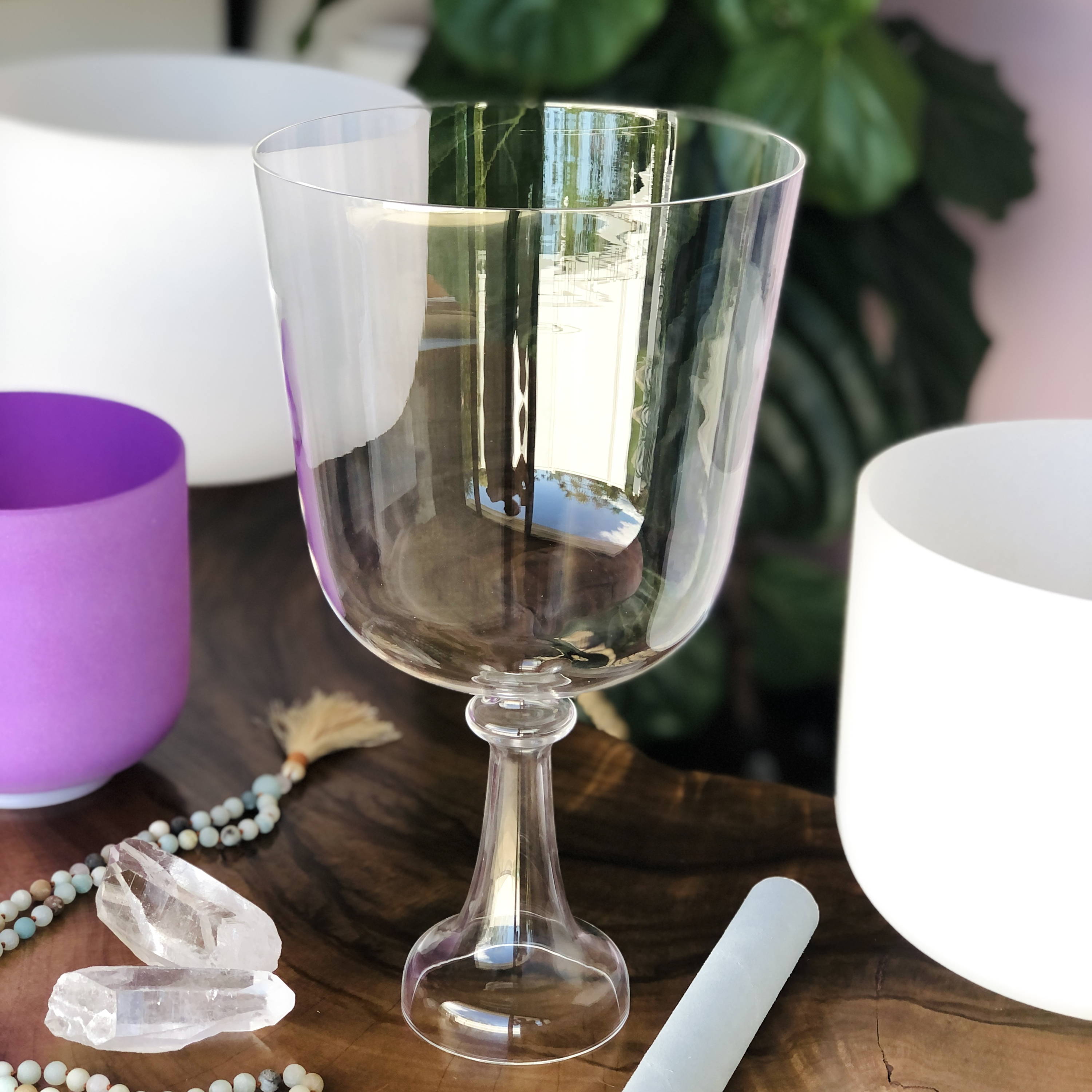 The unique combined handle-and-stand design allows you to hold the Challis while you're playing it, then put it down… and the sound will keep playing! This makes it ideal for Sound Healers and Practitioners who play sound baths, and for focused energy onto each participant. Or to extend your collection of chakra bowls.
The Challis has a clear and deep pure note, a full bodied sound and is made to the 3rd octave.

 
2 notes available: A3 (Deep Third Eye Opening/Expanding) and B3 (Earth Star).
Size: 7.5" inch bowl (approx. 19cm), stands at 34cm tall
Musical Note: 2 options available – A3 (Deep Third Eye Opening/Expanding) and B3 (Earth Star)
Frequency: Tuned from a base of 432hz scale
 
Each challis comes with a carry bag – a choice of beige or purple.