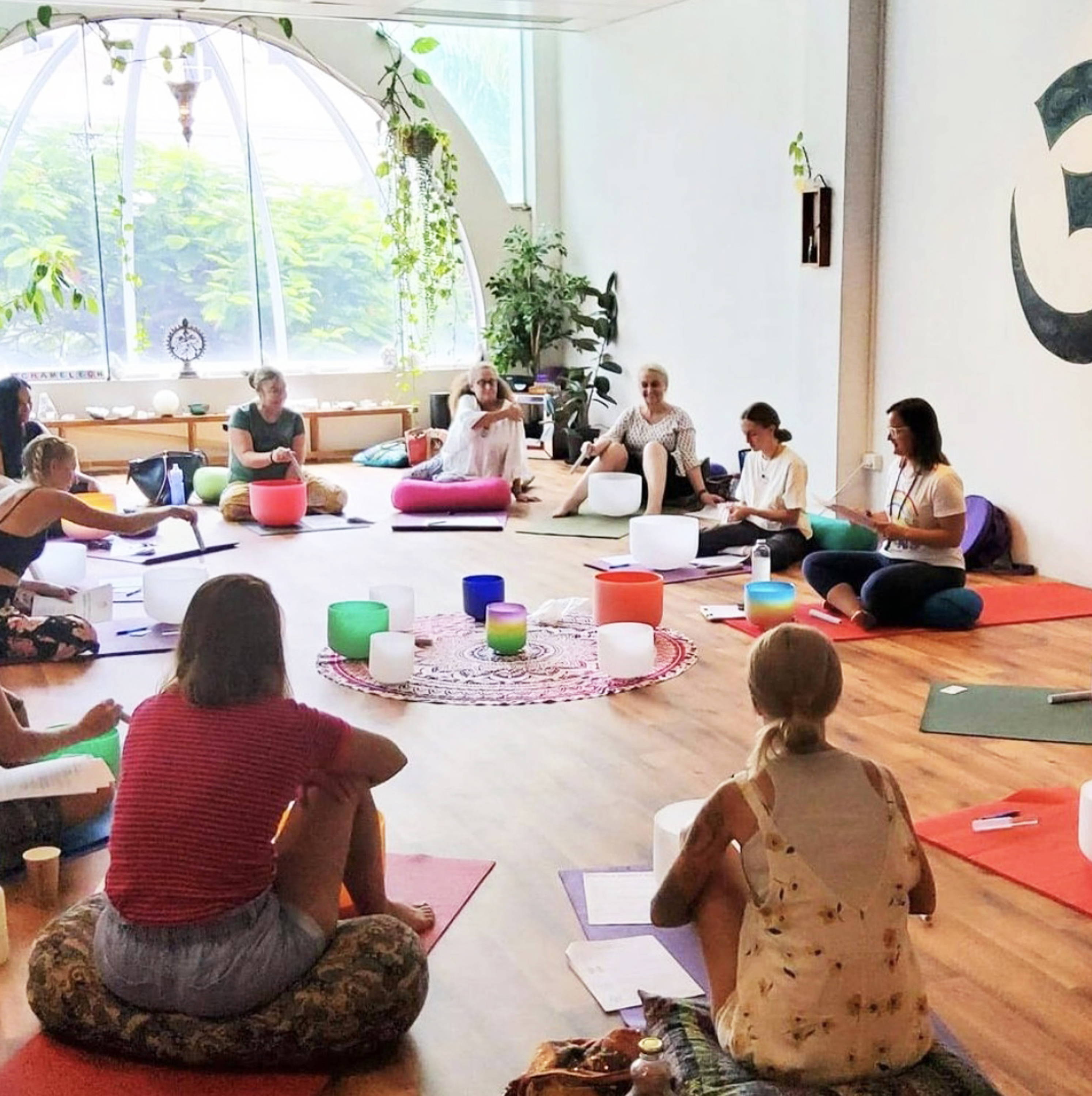 Crystal Singing Bowls Workshop in Perth & WA
Learn and explore the wonderful world of crystal singing bowls in our fun and interactive half day workshops. Plus receive a FREE crystal singing bowl to take home!
*Classes in Perth and WA are coming soon.

Register your details below

to be notified when it launches.*
Workshop Agenda – what you'll learn
Workshop Agenda – what you'll learn
Part 1: The essentials
• How to strike and sing the bowls
• Wake up & close down process
• Cleanse and care for your crystal bowl
• The Chakras and musical notes relating to each bowl


• Understanding Sound Journeys
Part 2: Science – how we can relate using singing bowls back to science
• Brainwaves & frequency
• Epigenetics


• BioChemistry
Part 3: Sound, Space And Silence

• What is the Healing harmonic code
• Making space for change in your life
• Listening to the sound that is in silence
Part 4: Practical Applications and Mindfulness
• How the crystal singing bowls relate to each energy centre in the body


• Working with your crystal bowl as a tool to improve mood, anxiety, stress and shift energy.
Choosing Your FREE Crystal Singing Bowl

We'll have a variety of crystal singing bowls available on the day for you to choose as your free bowl.
Specials on the Day

We offer special exclusive prices only available on the workshop day. This is your opportunity to buy an extra bowl, start a collection or complete a set. Our carry bags are also discounted only for the day.