Sound Training for Yoga Teachers & Studios
(In-person 20 hour training)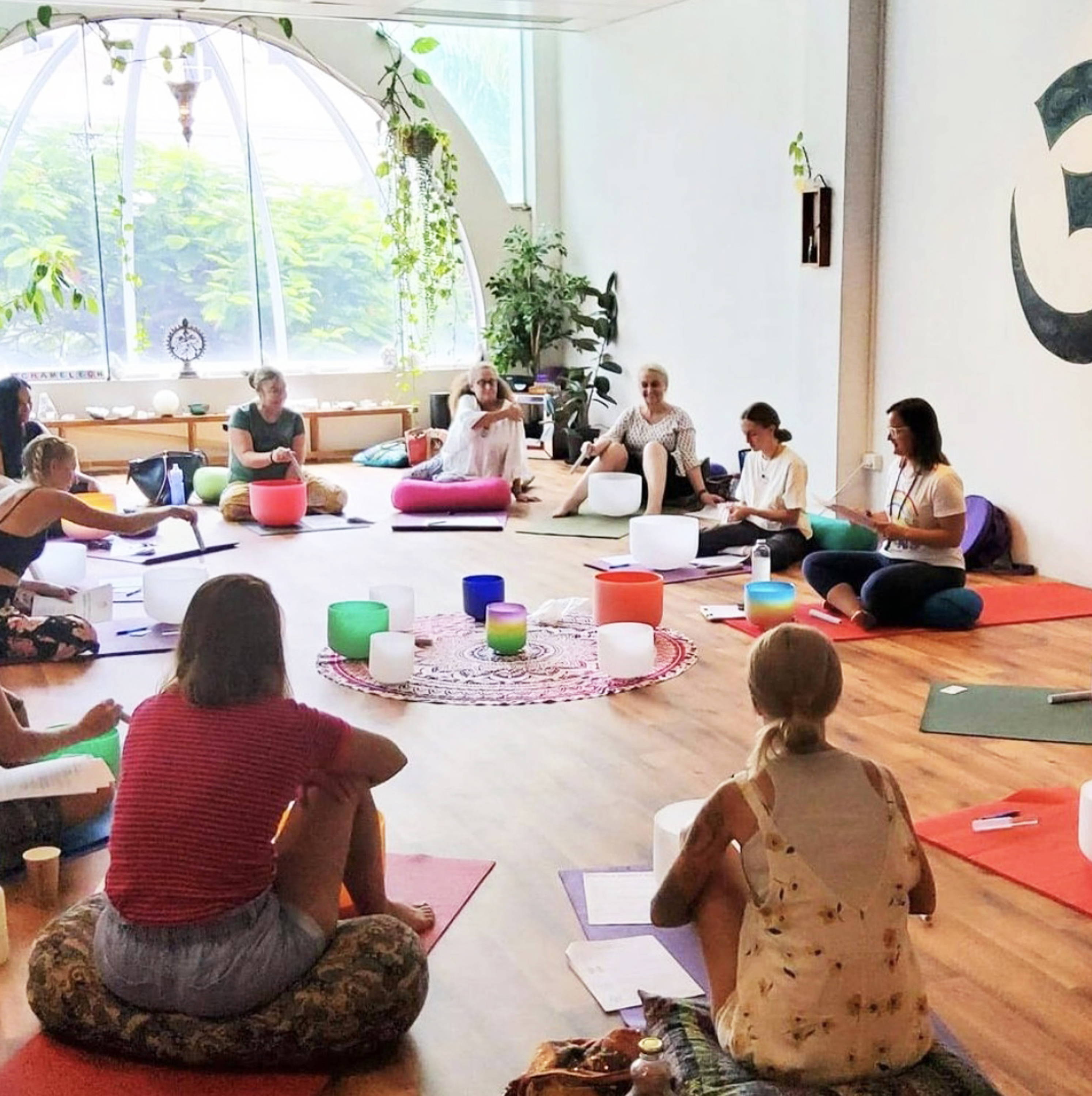 Learn how to incorporate crystal singing bowls into your yoga classes or yoga studio
This 20-hour in-person training is designed exclusively to teach yoga teachers and yoga studio owners how to incorporate crystal singing bowls into your classes.
In addition to learning a wealth of knowledge of sound therapy, you'll also receive new classes you can confidently run in your studio, sound-only classes, as well as developing unique sound journeys and a range of sound meditation classes.
A full set of 7 Rainbow Sounds™ crystal singing bowls (your choice of white or colour) plus a range of accessories (mallets, chakra cards, mala beads) are included in this training.
Classes in Brisbane and Gold Coast are coming soon (or nominate your city/town).

Register your details below

to be notified when it launches.