There are many types of crystal singing bowl mallets available... but how are they different and which mallet should you use?
Here is an overview of the 3 main types of mallets:
Rubber, Silicone and Suede.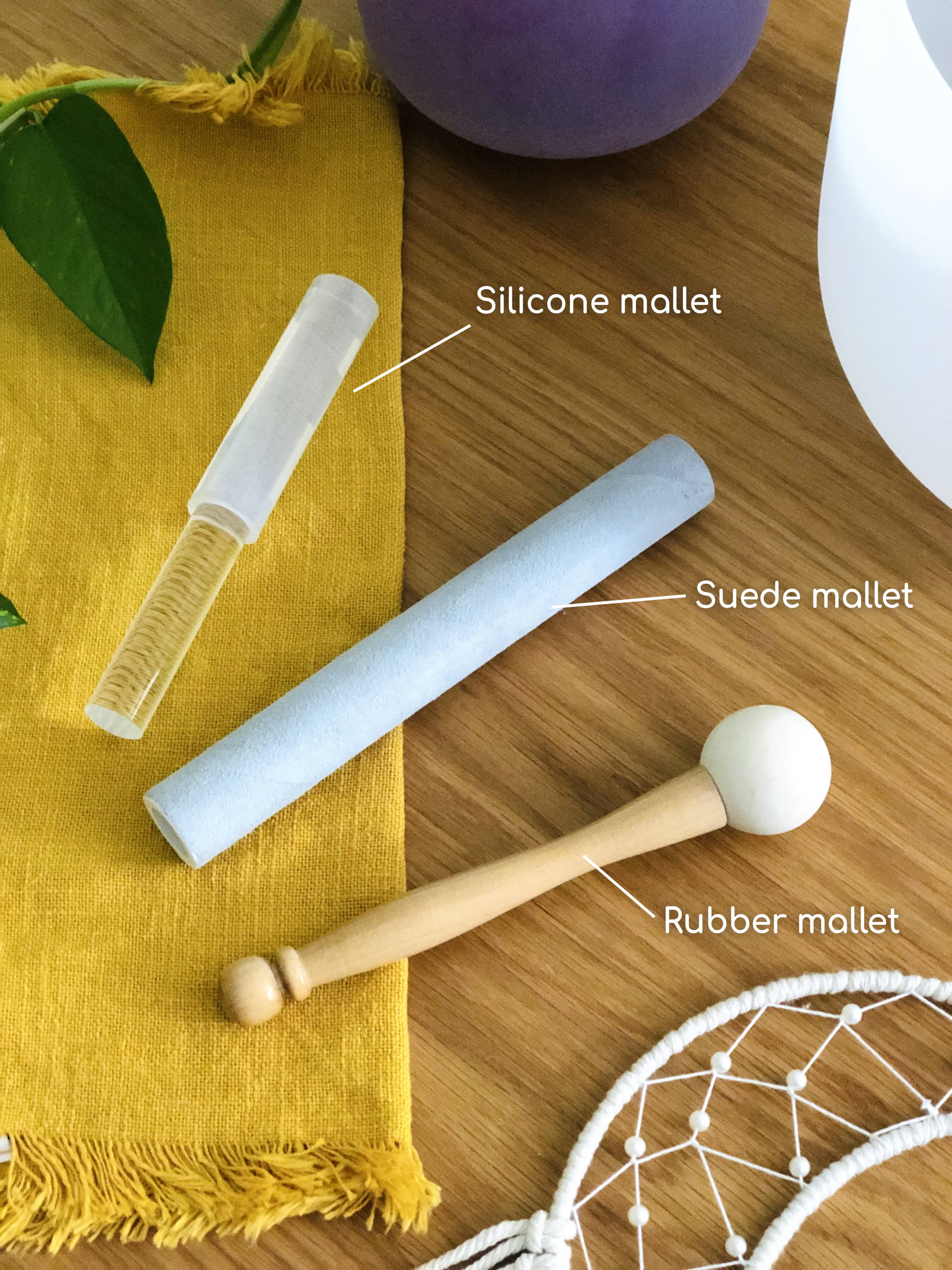 ---
This easy to use rubber mallet is a great all-rounder for beginners or advanced sound healers.
• Easy to use from the get go
• Amplifies sound quickly
• Easily control sound waves with the push-and-pull method
• Recommended for 'singing' the bowl
Nicknamed the magic wand, this beautiful silicone mallet has some wonderful features:
• Provides smoother and more consistent sounds
• Gives pure, serene tones when you strike with it
• Produces a slow build-up of sound with strong amplification • Recommended for 'striking' and 'singing' the bowl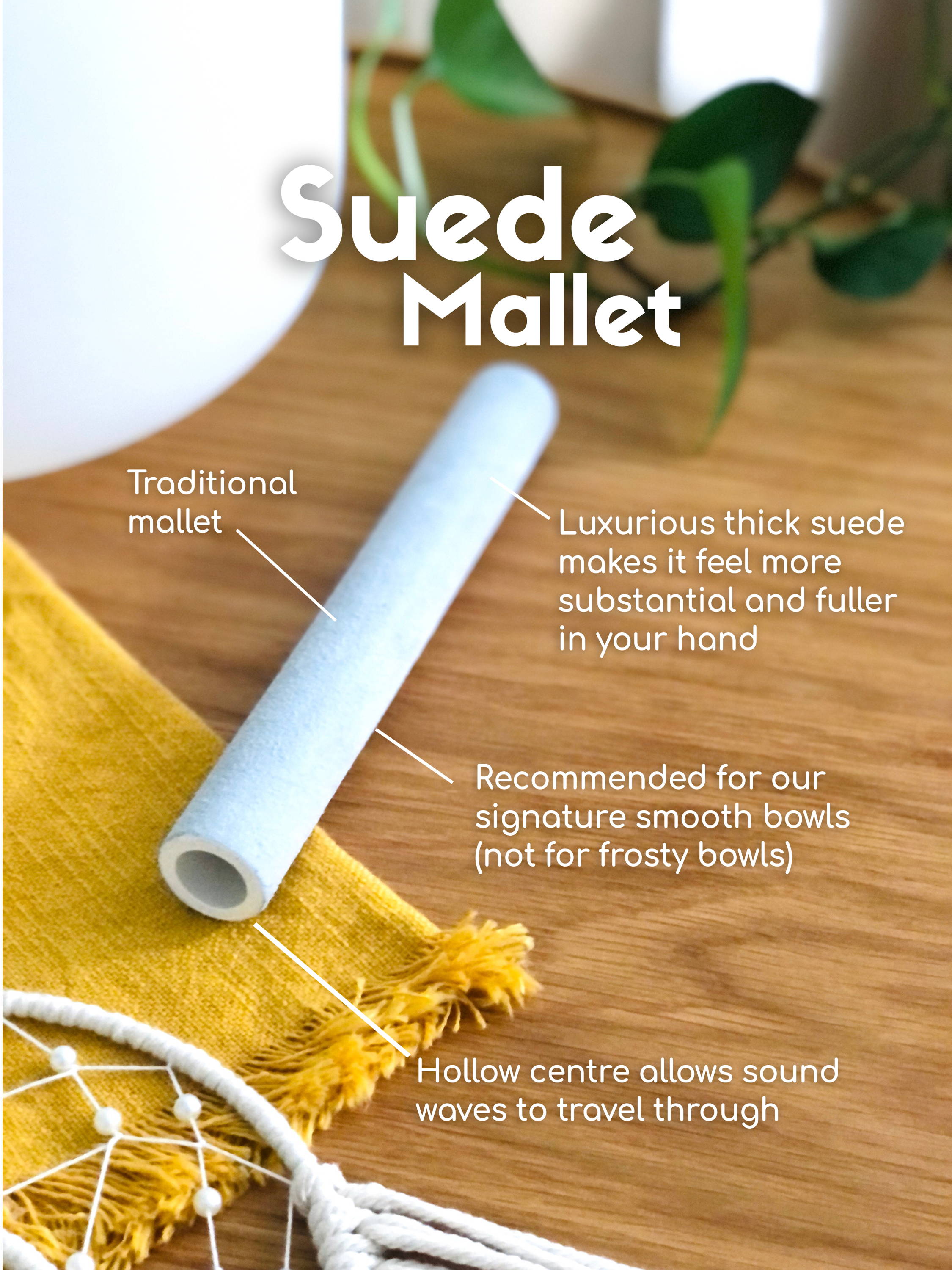 A fan favourite, the premium suede mallet is popular for many reasons:
• Luxurious thick suede makes it feel more substantial and fuller in your hand
• Recommended for our signature smooth bowls (i.e. not recommended for frosty bowls)
• Hollow centre allows sound waves to travel through
---
---