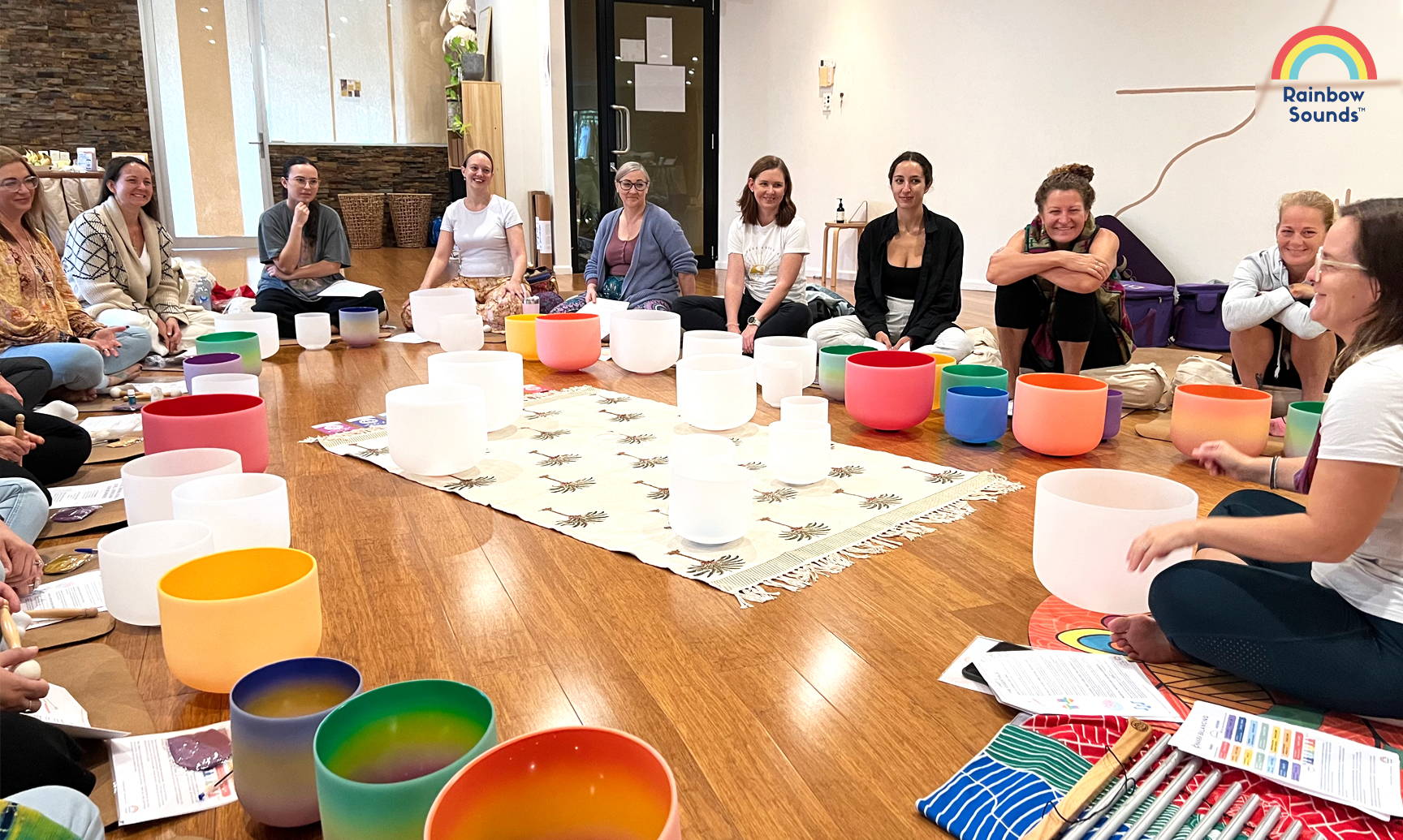 Our popular Rainbow Sounds Level 1 Crystal Singing Bowls Workshops is coming to Caloundra Sunshine Coast on 26th Nov 2022
We invite to learn and explore the wonderful world of crystal singing bowls with our Rainbow Sounds Certified Educator Sarah Bown in Caloundra Sunshine Coast ✨
Workshop Details
Location: The Farm – 14 Sattler Rd, Meridan Plains
Date: Saturday, 26th November 2022 (10am – 2pm)
Facilitator: Sarah Brown from Soul Breath Movement
(Certified Rainbow Sounds Educator & Stockist)
Suitable for beginners or if you want to refresh your skills and knowledge.
Join us for a fun interactive half-day workshop to learn all about crystal singing bowls! Learn basic techniques, the benefits of sound healiong, which mallets to use, the 7 chakra energy centres, musical notes, sound journeys as well as the science, brainwaves and frequency. You'll also learn practical applications and mindfulness techniques, as well as homework to practice at home with your new crystal singing bowls.
This class is also suitable for Yoga Teachers, Reiki Practitioners and Wellness Practitioners who wants to add crystal singing bowls to your healing modality. Plus get a free Rainbow Sounds crystal singing bowl to take home!
Afterpay is available for all our workshops 💖
All attendees receive a 'Certificate of Completion' at the end of the workshop
---