How to Use Crystal Singing Bowls with Yoga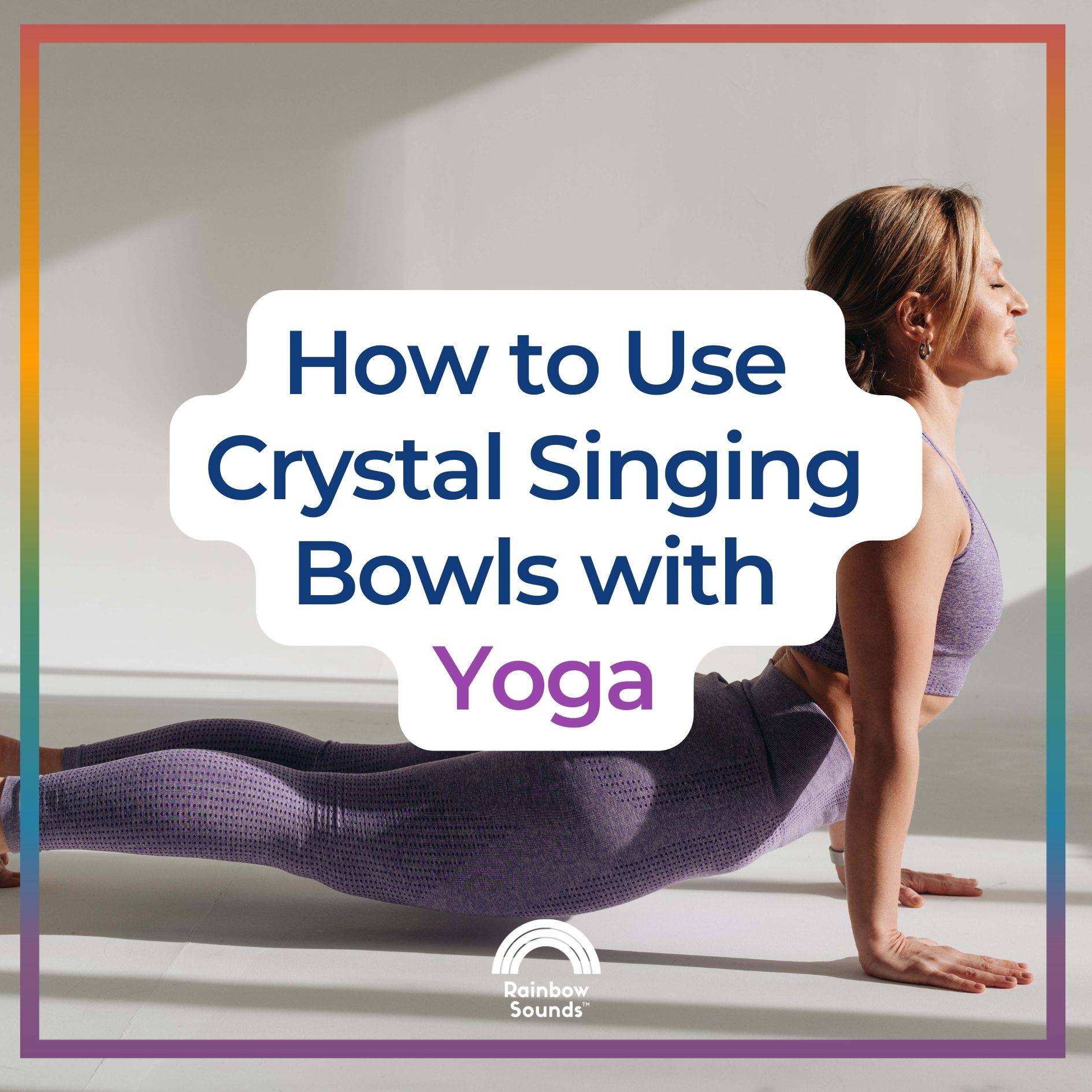 Yoga & Sound: A Beautiful Unity

Have you experienced the immersive benefits of combining yoga and sound?
Incorporating Crystal Singing Bowls into your yoga class (or practice) has so many rewarding benefits. After all, yoga at its core is preparation for meditation.
Adaptable for all styles of yoga, crystal singing bowls can be incorporated at the beginning, during and the end of the class.
Preparation is key, so plan ahead in what bowls you'll be playing, when and how.
As students gather and lay on their mats in preparation for the class, let your students know that sound is part of the class today.
To begin, softly strike each of your bowls in chakra order. This will help your students calm the mind for the class ahead.
It's wonderful to incorporate the bowls from time to time during a class. In Yin Yoga for example, subtle sounds of the crystal sound bowls for each pose can assist in the overall flow.
End the class by playing a soft gentle sound bath while your students are in Shavasana.
As their bodies are resting and repairing, the vibrations of the sound will help with this process. Play from 15 to 20 mins, or go further and play 40 mins for a deep meditation.
There are no rules as to how many bowls to use – you can use a full set or a half set. What's important is that the sound journeys match the intention of the poses and the class.
Remember, preparation is key. Plan what, when and how you play your bowls, just like how you would plan your class.
When investing in crystal singing bowls for yoga teachers, do your research for the best quality bowls – look for high purity quartz and 432hz scale frequency for best sound and vibrational healing.
Finally, have fun with it! And always play with love and kindness.
---
---