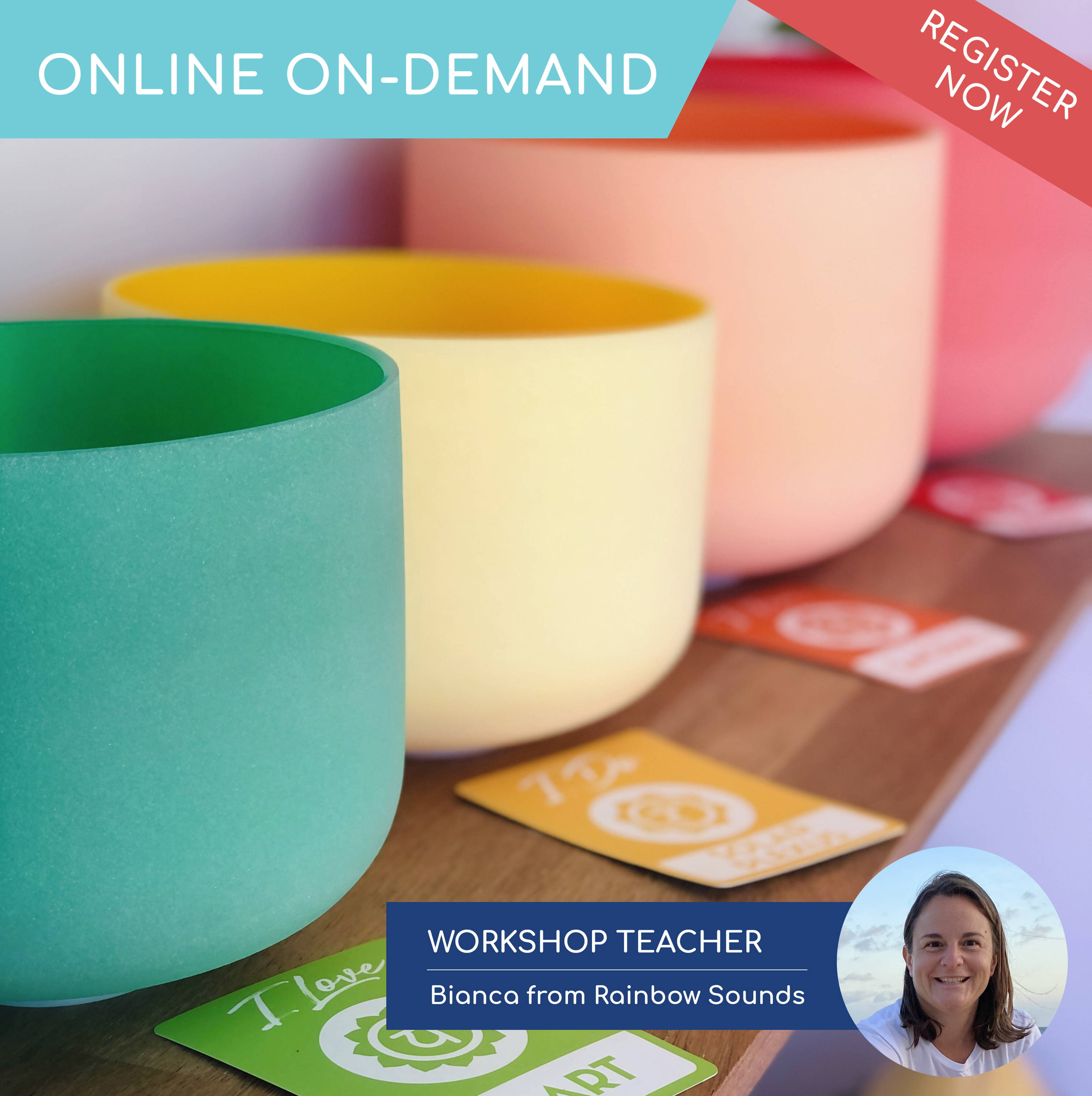 Crystal Singing Bowls Online Course for Beginners (On-Demand)
Learn all about crystal singing bowls from the comfort of your own home
In this four-part online course, Bianca from Rainbow Sounds will teach you everything you need to know about crystal singing bowls.
To begin, Bianca shows you all the basic techniques and know hows to play and sing the bowls. Then deep dive into sound journeys, chakra and energy balancing practices as a tool to improve mood, anxiety or stress. Bianca will also teach you about the magical healing harmonic code that is inside of all of us, listen to your higher-self as well as more geeky topics such as science, brainwaves, epigenetics and biochemistry. And finally, sound meditations and homework for you to practise with.
Whether you are just learning how to play, or you want to deepen your regular practise, this online class is for you!
This online class coming soon. Register your details below to be notified when it launches.