Learn & Explore the Magical World of Crystal Singing Bowls
Our Level 1 Training is an introduction to Crystal Singng Bowls – learn basic techniques, science & healing benefits, musical notes & journeys. Suitable for Beginners, Self-Healers as well as Yoga Teachers and Practitioners new to Crystal Singing Bowls.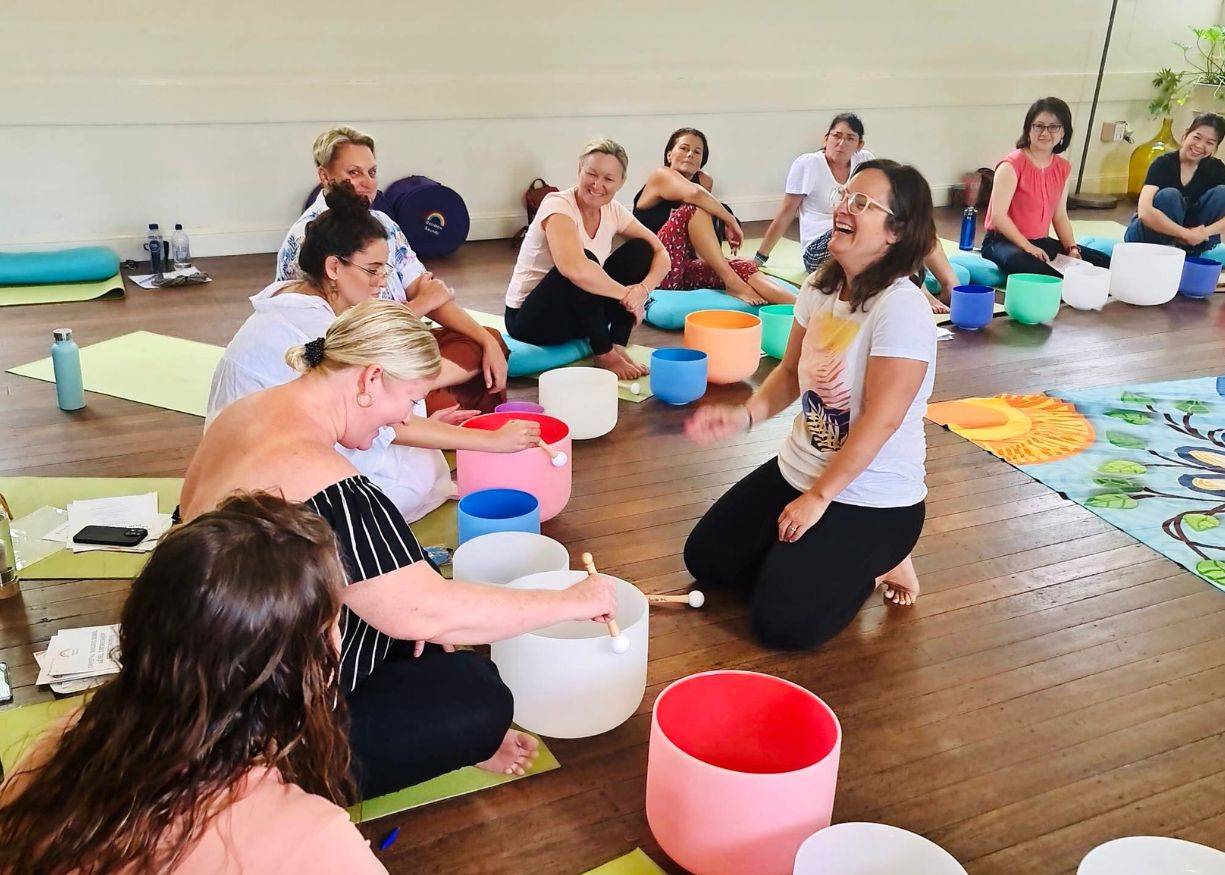 We invite you to join one of our interactive in-person Level 1 classes across Australia (coming to New Zealand in 2024).
Our half-day classes are facilitated by Certified Rainbow Sounds Educators. Everyone of all levels are welcome!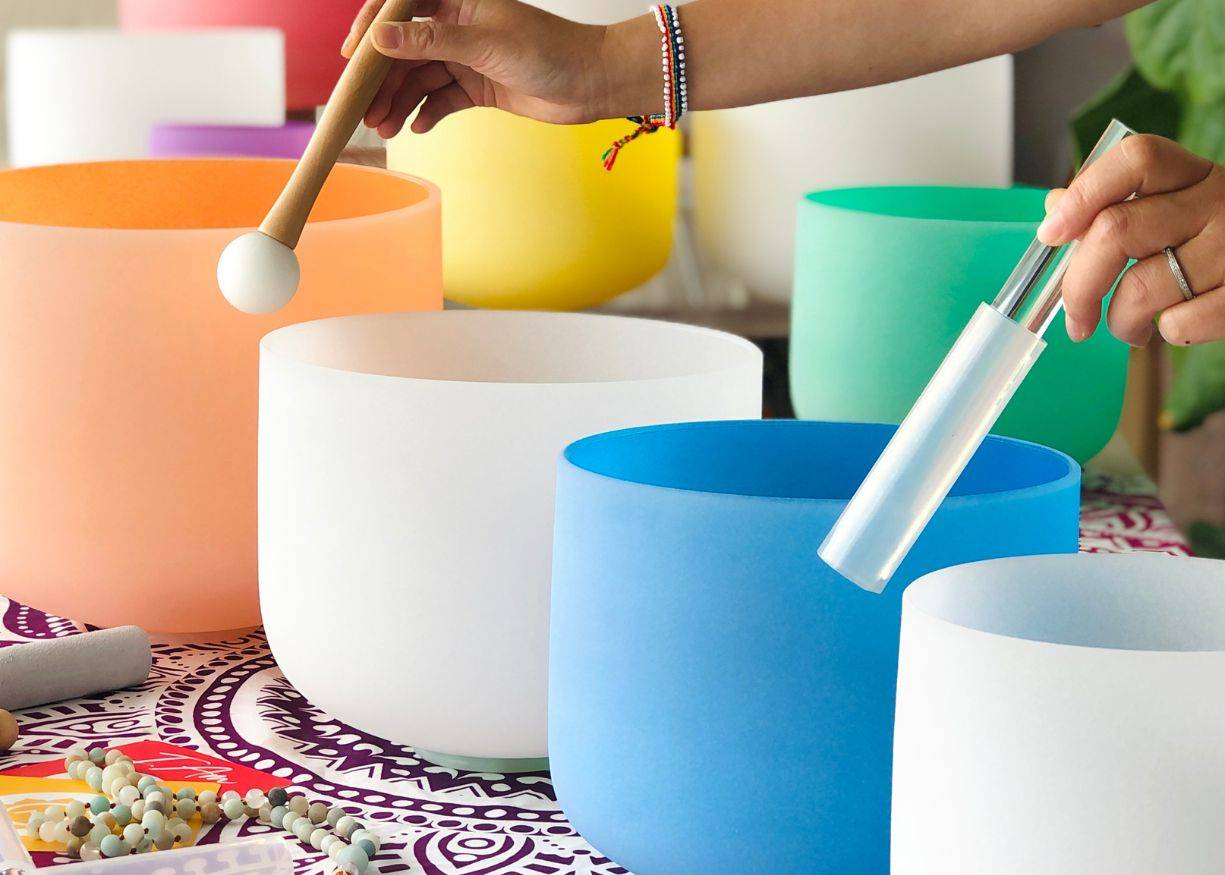 Our self-paced online course enables you to learn the art of playing crystals singing bowls in the comfort of your own home. Take as much time as you need to follow the course and practise at your pace.