Become an Accredited Crystal Bowls Sound Healer with Rainbow Sounds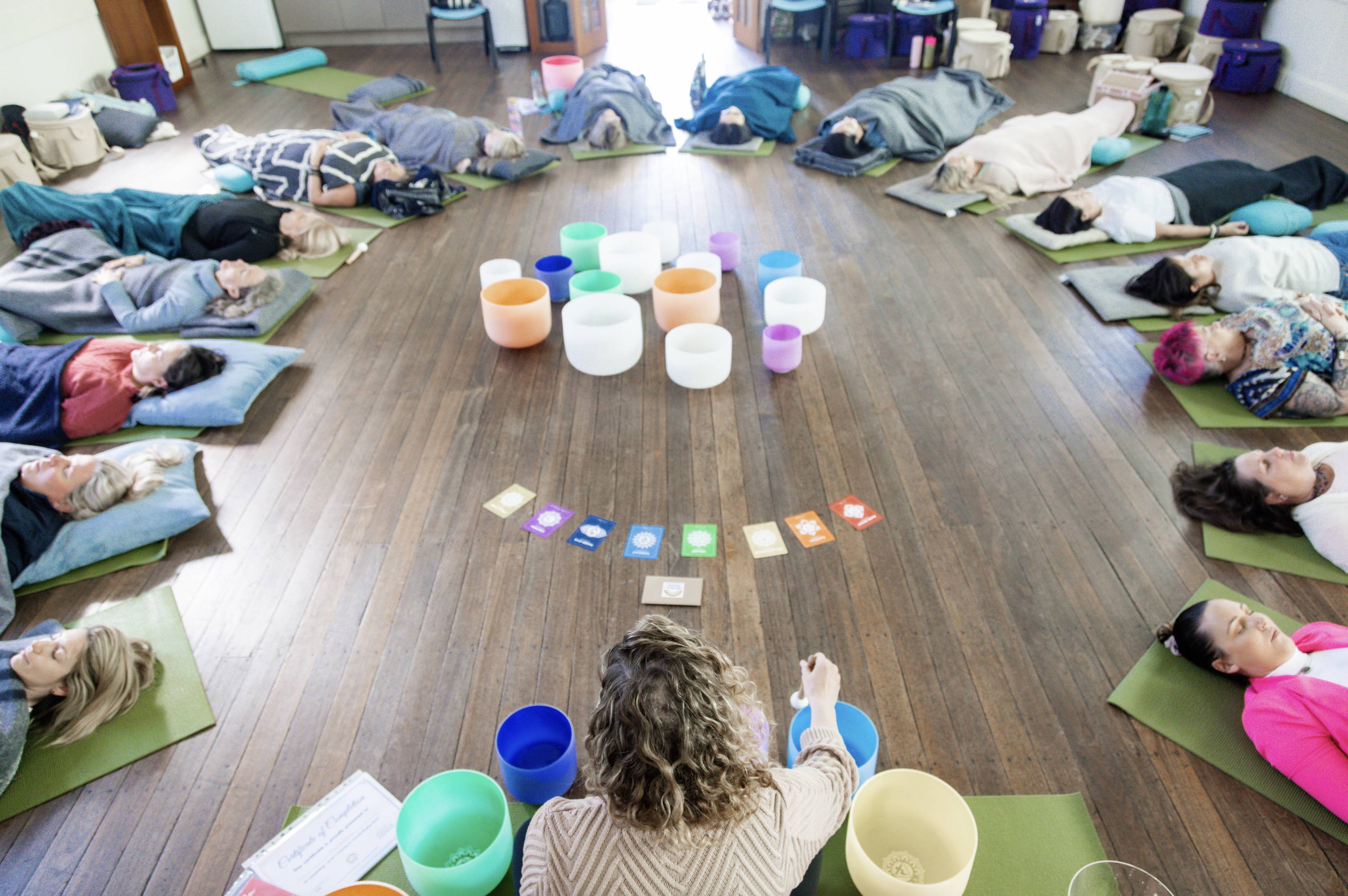 As a Registered Training School with MHA, this means Rainbow Sounds graduates with the Level 2 Crystal Singing Bowls Certificate are immediately accepted as a "Sound Healer" upon application.

Rainbow Sounds Crystal Singing Bowls Courses teaches students from basic to advanced techniques and principles of using crystal singing bowls for sound meditation and sound bath therapy.
In our Level 2 course, you'll also learn how to play a structure 50min Sound Bath with Crystal Singing Bowls, with our exclusive Rainbow Sounds Sound Bath Music Sheet™ provided free for all students.
Our Courses are available in in-person workshops (Australia only) or self-paced online course.
What is MHA?
MHA (My Health Association) is a governing body for health insurance, they offer insurance for natural therapy and alternative health practitioners essential for running a business, such as professional liability cover.
Originally MHA was only for Yoga Teachers, however they are now supporting Rainbow Sounds graduates and others from the wellness industry of natural healing/health practitioners.
MHA has a one-off membership fee in order to be assessed and access the discounted insurance rates for members. The MHA insurance has no excess of claims so it truly is the best insurance product in today's market. MHA insurance now covers most countries around the world in case you'd like to teach outside of Australia.