Introducing The Soul Star Chakra Crystal Singing Bowl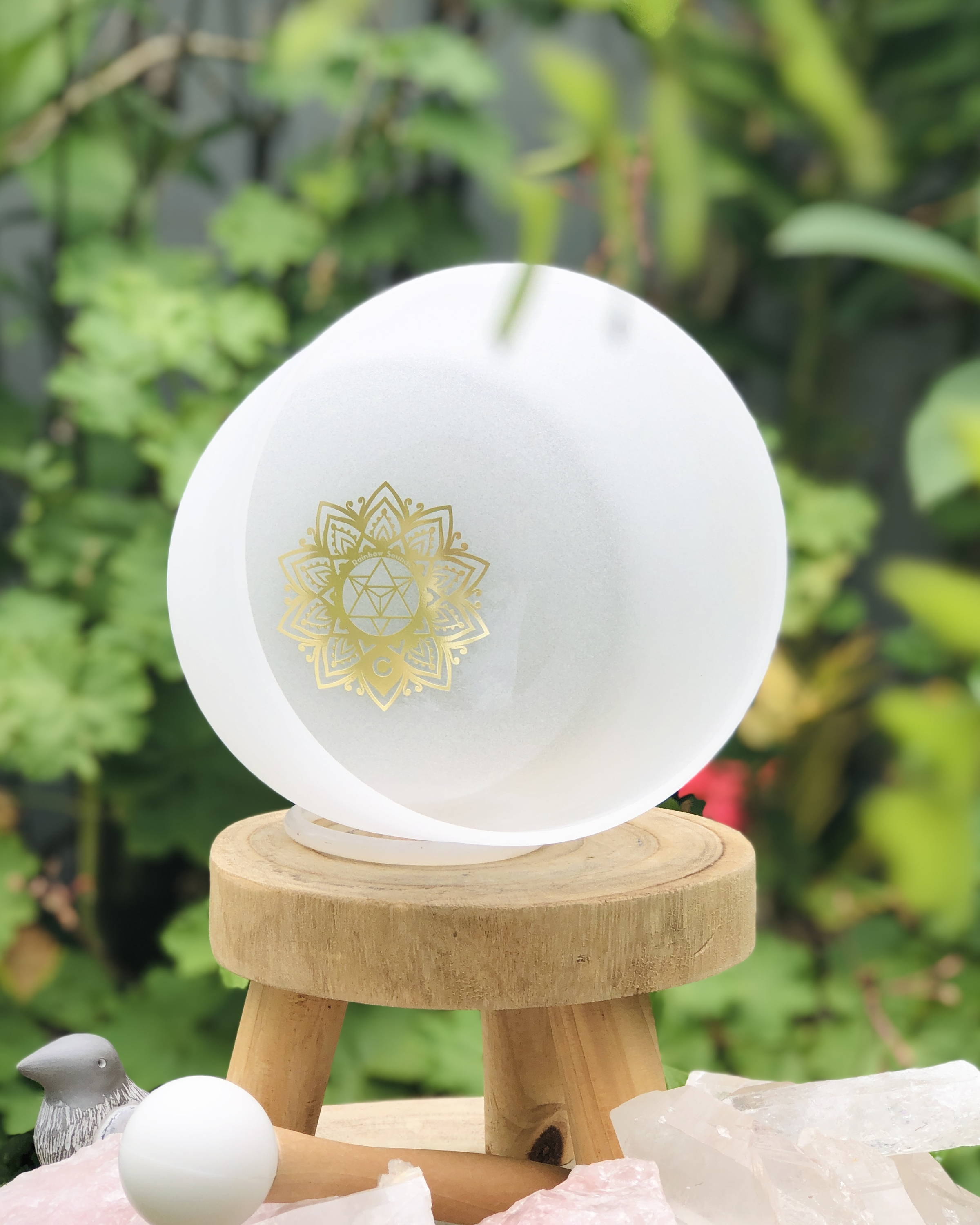 What is the Soul Star Chakra?

The Soul Star Chakra sits above the Crown Chakra, located within your Auric Field, approx. 15-20cm above the Head.
This chakra represents where the soul rests. It is the direct connection to your higher self, your karmic past and past lives, your connection to spirit.
The Soul Star Chakra carries all of the information for your soul's past and present purpose. It is the primary channel by which the purist divine energy flows until it reaches the 7 chakra energy system and the human body.
Soul Star Chakra Crystal Singing Bowl

The Soul Star Crystal Singing Bowl plays a beautiful C5 note (High C) and is availble in 6" or 8" Size: available in 8" or 10". The bowl is available in white with a gold chakra symbol printed inside.
Each bowl comes with a rubber mallet and a nesting pouch.
Rainbow Sounds Crystal Singing Bowls are made with 99.9% High Purity Australian Quartz Crystal, tuned from a 432Hz scale to allow the best sound and vibrational healing. Our bowls features our Signature Matt Finish on the outside to maximise sound purity.
---